Our products are effective and immediate.
Our business and compensation plan is simple and extremely lucrative. In fact, NHT Global offers one of the highest paying compensation plans in the industry.
The bottom line is that you can make money, have fun working with people, design your work schedule around your lifestyle, and create your own destiny.
Sound too good to be true? It's not.
We have tens of thousands of people around the globe creating a better future for themselves and their families with our incredible products and business opportunity. Now is a perfect time to join the organized leadership and build a true, global income source where you can earn money twenty-four hours a day, seven days a week, in over thirty countries. Take a moment to meet some people who are making money right now.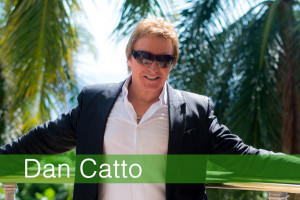 After 10 years in the corporate world and two years in private business, I lost everything. My personal business had gone into bankruptcy, the company I had joined went under after 90 days, my wife left me, and I ended up in the hospital for two months. When I got out I had to move back home with my parents for support and went on government assistance. That's when I was introduced to this industry. The key was I found an opportunity and a teacher. My mentor was living the life I could only dream of and he was barely 25 years old. I was extremely hungry, ready to go to work and became a student again.
I had tremendous success!!!
But it all went to another level when my business partner and I decided to join NHT Global in 2001.
It wasn't easy, but we had tremendous faith, hope, belief and vision…………and we just wouldn't quit or give up.
It all paid off and so, so much more……..
Not only did my partner and I make millions and put us into multi million dollar homes in two countries, it secured our families forever. In achieving this the huge blessing was to serve………. helping more than 40 other people in NHT Global earn more than a million dollars………as well as assist countless thousands around the world create freedom, develop a healthier lifestyle and change their lives for the better…………..forever!
DAN CATTO
Toronto, Ontario
---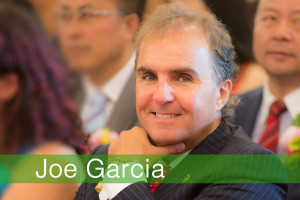 I had a defining moment in my life. I was frustrated because I knew the path I was on in life was not going to get me to the life I wanted. One day everything changed for me and I wrote down in detail what my life was going to look like 10 years into the future. I detailed the places I would visit the family life I would have, and I realized after reviewing these goals that I wanted FREEDOM and to get FREEDOM I needed to find something that would pay me residual income. A few weeks later I was in my local library and a gentleman walked up to me and introduced me to network marketing. That day my life changed. I came to realize when you are focused on what you want with energy the universe will bend to your needs. Immediately, I realized that the secret to success in network marketing is to surround myself with successful people and find mentors who had successfully achieved similar goals that I had set for myself. I believe that because of this mindset, I quickly started to reach my goals. The lifestyle that I dreamed of has been realized here with NHT Global — exotic family trips, a beautiful vacation home, and most importantly FREEDOM.
My NHT Global organization spans the globe. I am excited about the incredible growth and the corporate-wide goal of becoming a billion dollar company.
JOE GARCIA
Toronto, Ontario
---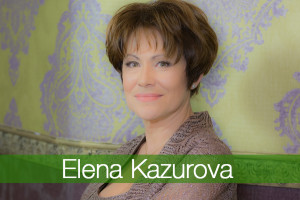 I was introduced to the industry of network marketing and direct sales in the beginning of November 1993, and right away I was amazed by the opportunities that this industry offers. It affords you freedom and flexibility – you choose when and where to work, and there is no boss telling you what to do. There is unlimited earning potential. It gives you the opportunity to build your business within a major company that provides you with everything you need and is thus a reliable and supportive partner. I found all of these things in NHT Global. For 20 years I have passionately involved myself in activities in the network marketing industry, where I have met wonderful people. I gained a lot of great partners and great friends. Due to NHT Global I have reached many of my goals and greatly improved my overall quality of life
Elena Kazurova
---
Since joining NHT Global in 2012, I've found health and happiness and have met many remarkable people in this company. I find myself growing and progressing everyday, becoming more positive and dedicated with each milestone. NHT Global is a treasure to me—it has helped me to realize my dreams and goals. Invaluable experiences attending Fly High Training, Overseas Travel Incentive programs, and other Leadership training programs have helped me develop into who I am today- a passionate, giving, and committed person. NHT Global is my home and my family; I will share this wonderful wellness tradition and life-changing opportunity with the people around me for the rest of my life!
Ms Li
"Personal testimonials reflect individual experiences of NHT Global independent distributors and are not typical of the results you may obtain. Earnings depend on a number of factors including individual effort, time and the area in which you live. The results described here are substantially higher than the average results achieved by all distributors during the same time period."
"All references to income, implied or stated, in the NHT Global Compensation Plan are for illustration purposes only. NHT Global does NOT guarantee that anyone will earn any level of income, or any income at all. Earnings from the NHT Global Compensation Plan, if any, will depend solely on each person's effort, skill, and ability."